Testimonials
I don't see this page being about me; it is about my wonderful Owners and their special Havanese
Picture a tiny three year old petrified of any dog, big or small. She would scream, shake, run, when one came within 100 meters of her. Now picture her big sister who DESPERATELY "needed" a dog in her life. What to do? We needed in a dog in our life that would help our terrified three year old overcome her fears and stop our 5 year old from the relentless nagging. We knew we couldn't get a dog from the pound. As much as there are dogs that desperately need good homes, we had no idea what their temperament would be like or what their background was. Enter the Havanese. After two long years of research, the Havanese breed kept coming up as the most friendly and loving breed that fitted our circumstances. Enter Kerry. Initially we were confused as to why Kerry was so determined to select the right puppy for us, we believed that it should be our choice since we're paying the money - but now we see why and humble pie we have eaten. Everything we thought we wanted was not what we got, and thank goodness for that. Meet Otis Redding of the Rhythm & Blues litter 2017. Skip forward from our petrified three year old to an eight year old and her BEST FRIEND Otis, who climbs in to her bed every night, waits for her at the front door every time she leaves and has the most reliable temperament & more patience for the chaos of children, than his human Mum! Otis is cuddled within an inch of his life, every single day, and not once has he barked, snapped, growled or insisted he needs space. Not only did Kerry select the right dog for our family, but she gave us a gift that we didn't know we wanted. He has changed the lives of my children and our family and is by breed the most resilient, calm, loving and spunky little friend we never knew we could adore so much. Thank you Kerry for the gift of Otis and for making the dreams of our girls come true.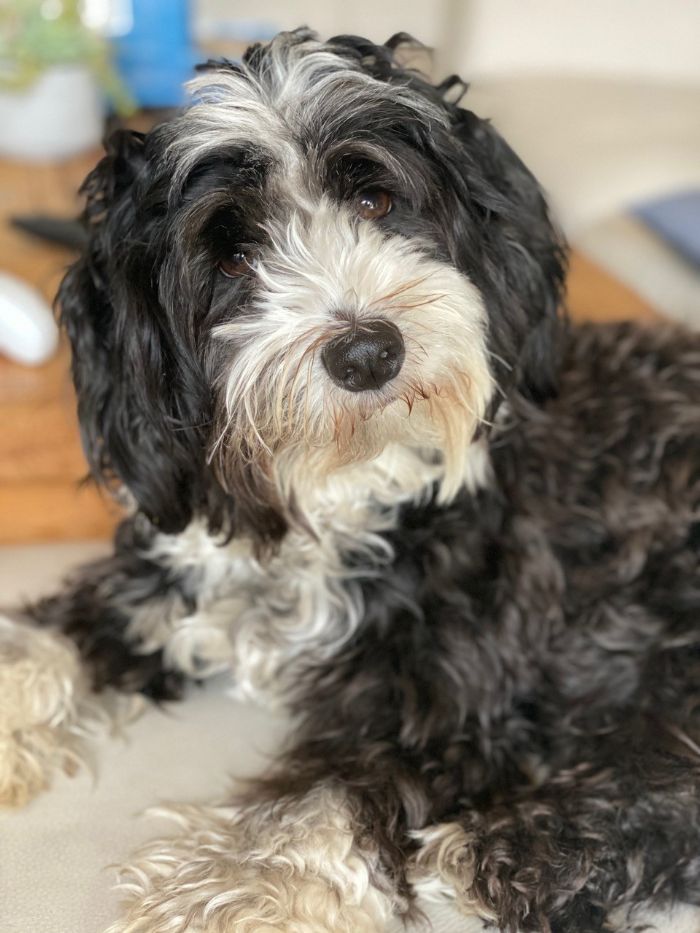 Kelly NSW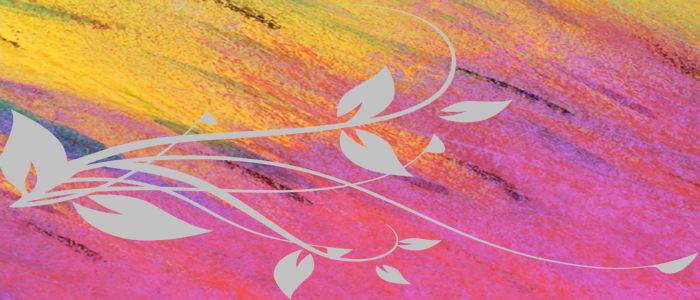 Thank you for allowing us to have your darling Ella. She is the sweetest, cuddliest, most adorable little dog and we love her so much. She is a beautiful part of our family now and Luis just loves her...she likes him ?? She loves the days spent at home with just me when Craig takes Luis to work for the day. She loves travelling with us and has been to QLD, Dubbo, Batemans Bay and Tathra so far. She also loves being in charge of our street along with Luis. They take it in turns to be the lookout and start the alarm. Her other love is going to Havanese meetups where she finds every lap she can to sit in and be loved; so many other Havanese owners just want to take her home, she checks out any of the younger pups to see if they are OK and certainly remembers Jordan.
Kerry, you chose Luis to fit our family and he sure does and Ella has slipped in with us all so well too. We love her to bits.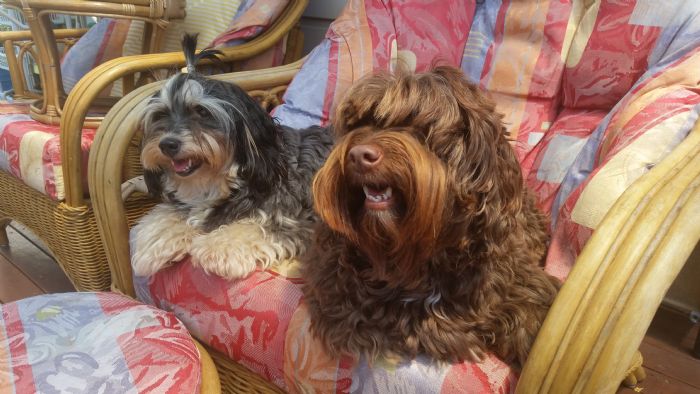 Love
Deb Craig Luis & Ella
Contact Details
Kerry Wyburd
Central West near Dubbo, NSW, Australia
Phone : 0416279377 - NO txt messages please
Email :
[email protected]