Kerris Puppy Families
Sub-links for this page
The Families of Kerris Havanese Puppies
ANGELNOT litter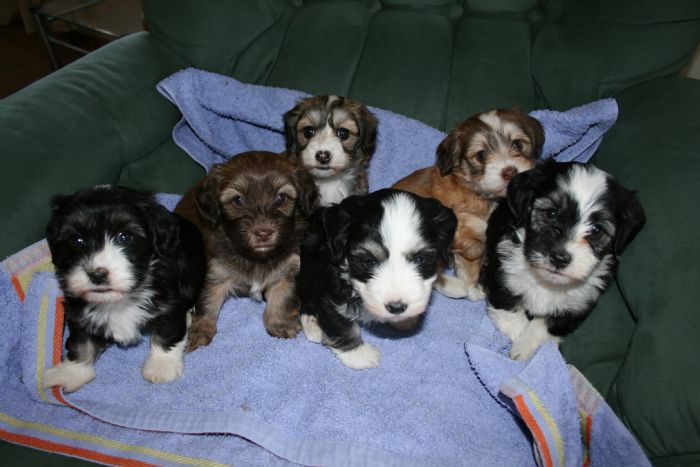 "Tashi"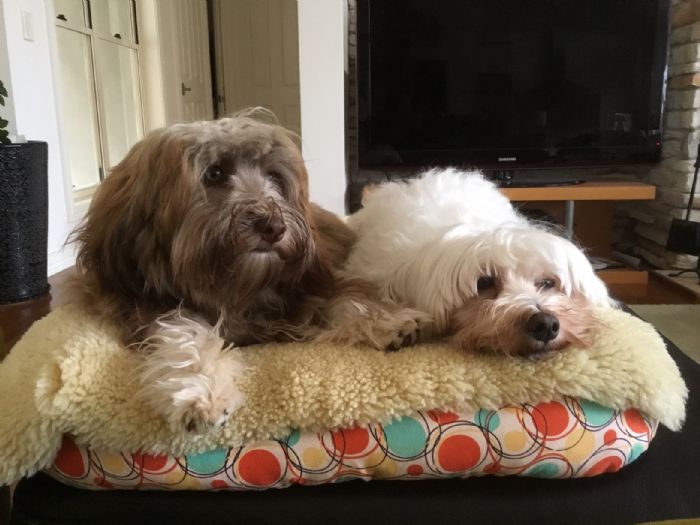 Tashi (on t he left) has been with us for seven months now. Thank goodness for newspaper, play pens and liver treats. The newspaper - a blessing for rainy days when no-one wants wet grassy feet; the playpen for my and our eight year old Havanese's sanity; and liver treats always ensure that Tashi, in pursuit of a brush turkey, will come home when called. She's a boundless source of fun, and we wish we hadn't waited so long to buy Yuki and ourselves another fur kid.
IMPRESS litter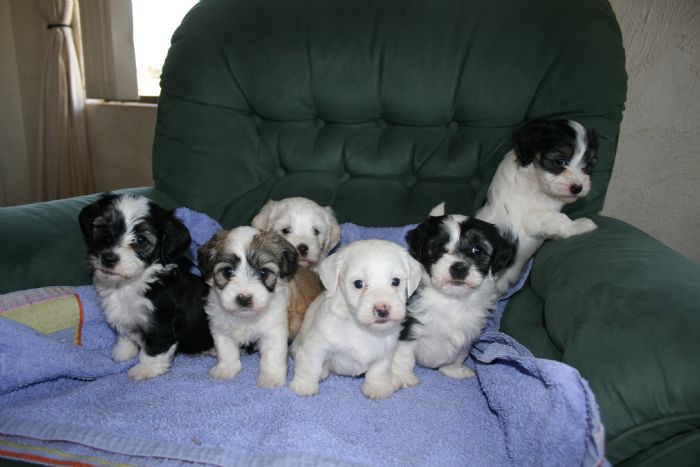 "Ollie"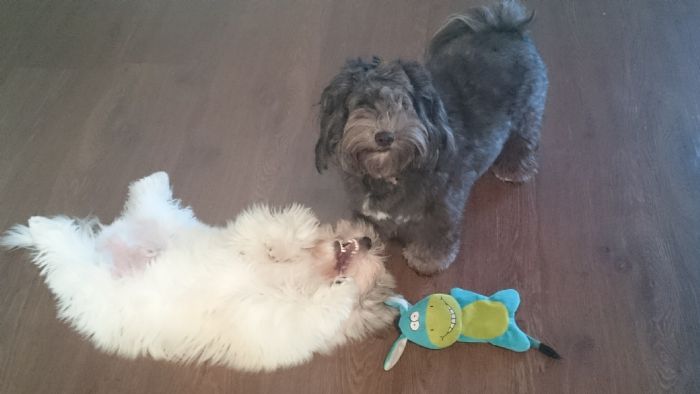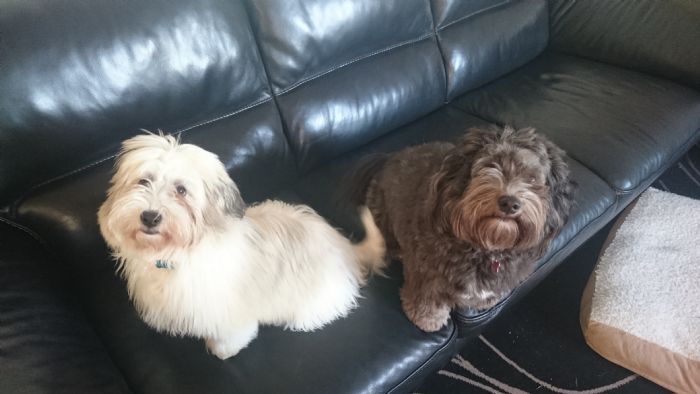 Ollie went to live with Mila from the NoAngel litter because her family found living with a Havanese was an amazing and wonderful experience. Below is an account of having Ollie in the family.....
Ollie is our naughty child, when we are not saying OLLIE in a stern voice, he is affectionately known as the PEST. Where is the PEST now, what is THE PEST doing now, what is the PEST chewing on this time, are you sensing a theme here. If there is trouble to be found Ollie will be right in the middle of it and unashamedly so.
Ollie loves attention and makes sure he gets his share, in fact more than his fair share and if he is not getting it he tells us, barking and yapping until we stop and acknowledge him, In his first few weeks that was his way of telling us to wake up, the sun was up, he was up and we needed to be up as well and there was no getting off because he just kept BARKING until someone, ANYONE responded. Thank GOD that's now settled down and he just runs excitedly around us when we do get up with a squeaky toy firmly held in his mouth.
So how does Mila feel, well its love hate love relationship, she mothers Ollie and plays constantly with him and at the end of every day cleans his face, he in turn searches for her, sleeps on top of her and licks her right back, ok so that the love bit, on the hate side, well he bites her ears and back legs constantly, causing her to growl at him, he lays on her when she just want some peace, causing her to growl and she's not fussed at eating near him, in fact she will walk away from her food if he comes near (causing her to get a new nick name – fussy cow)but she never goes too long without searching him out, so back to the love again.
You were right, Ollie is definitely a strong willed pup and pushes our buttons constantly but he is now an integral part of our family and brings a smile to all of our faces as he runs around with his tail wagging constantly, we laugh, chase, smile and laugh again at his antics and finally all give a sigh of relief when he finally falls asleep.
FAMES litter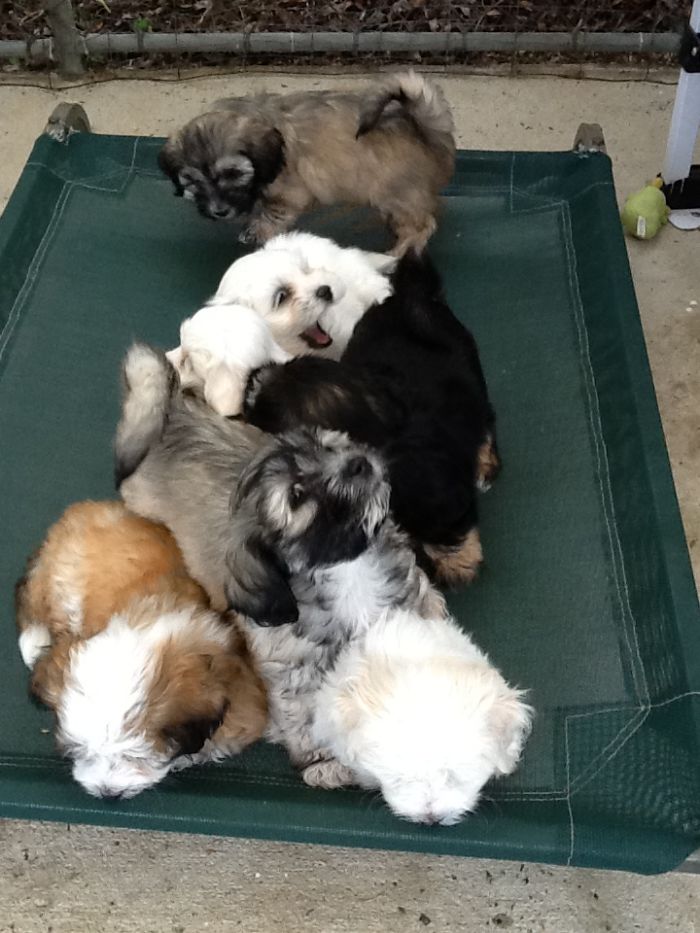 "Mojo"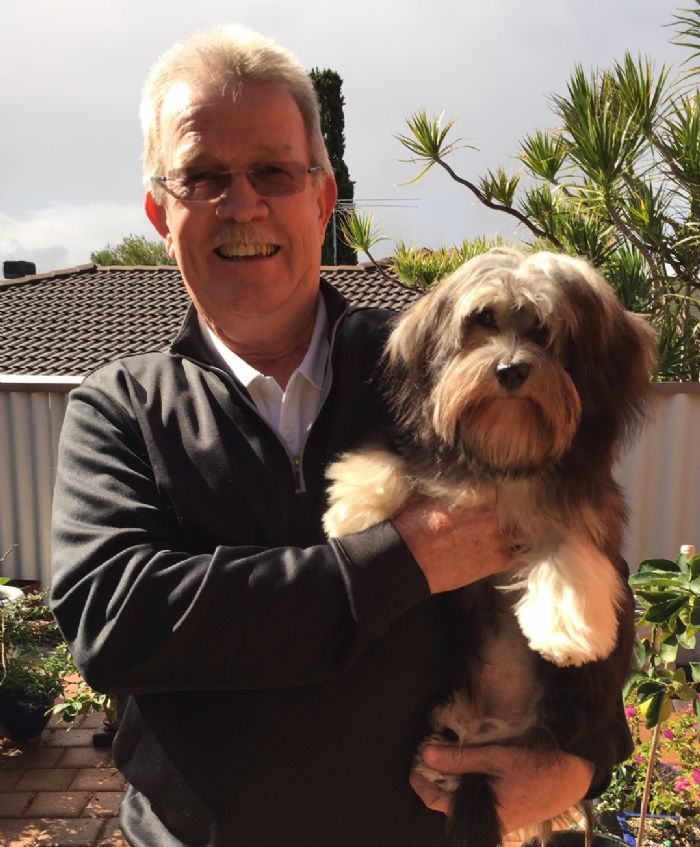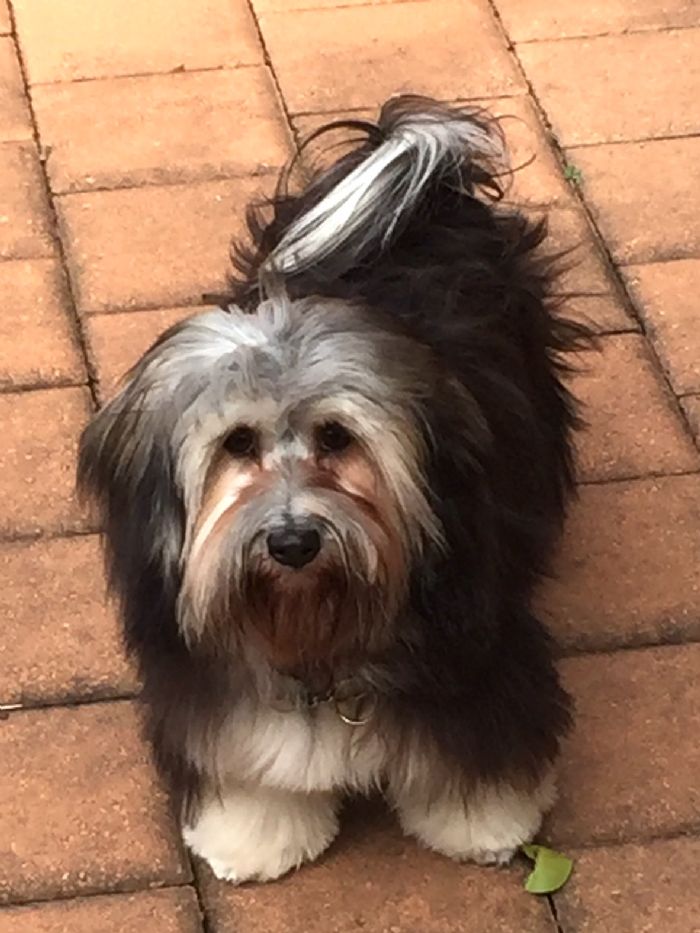 This is Kerris FameS Mojo, 7months & what a wag this puppy is. Naughty in a fun way with loads of personality. Full of energy & loves attention and anyone she encounters on her walks gets a rip snorting hyper hello. Loves the beach & water but hates getting her feet wet on the home lawn. After many years without a dog Mojo has filled the hole and more & brings a laugh to everyone everyday.....& a few growls as well....great looking little pup with years of fun to come.
MIDNIGHT litter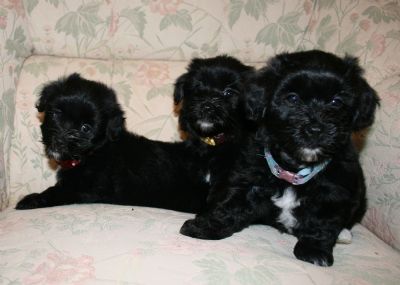 "Phoebe"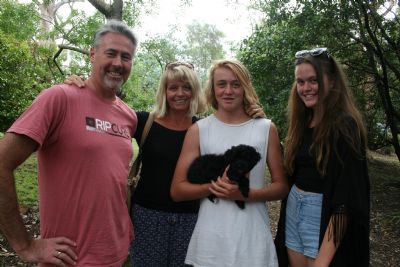 Phoebe with the Kerr family. Phoebe is their second Kerris Havanese, with
Kramer at home awaiting his new sister.
"Raffie"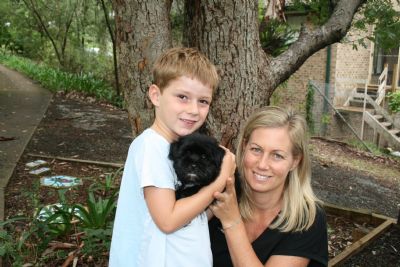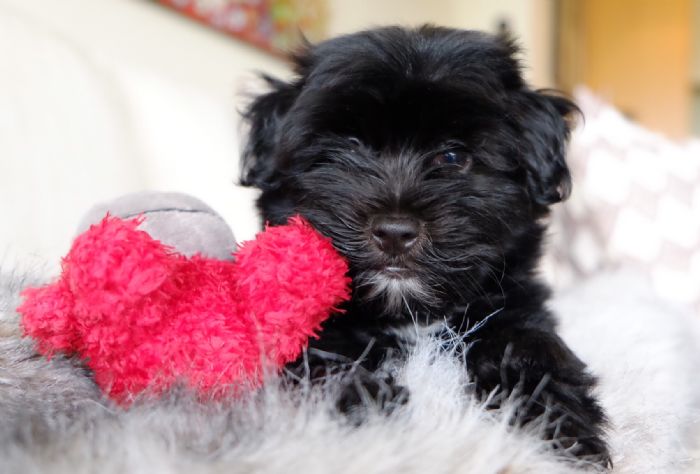 Raffie is living in Paddington with Sarah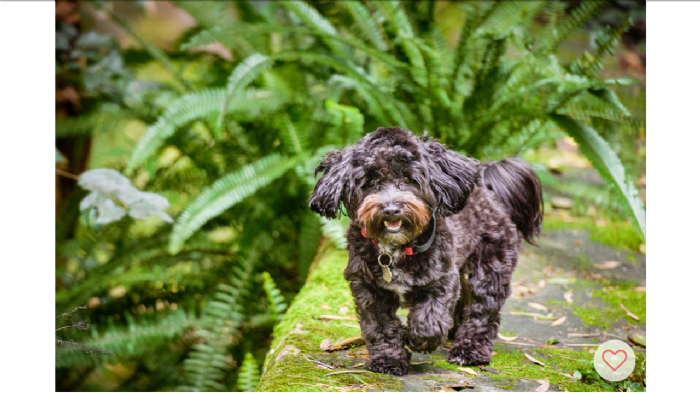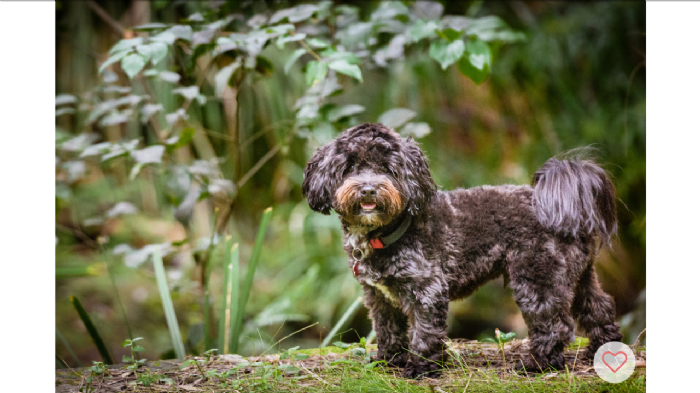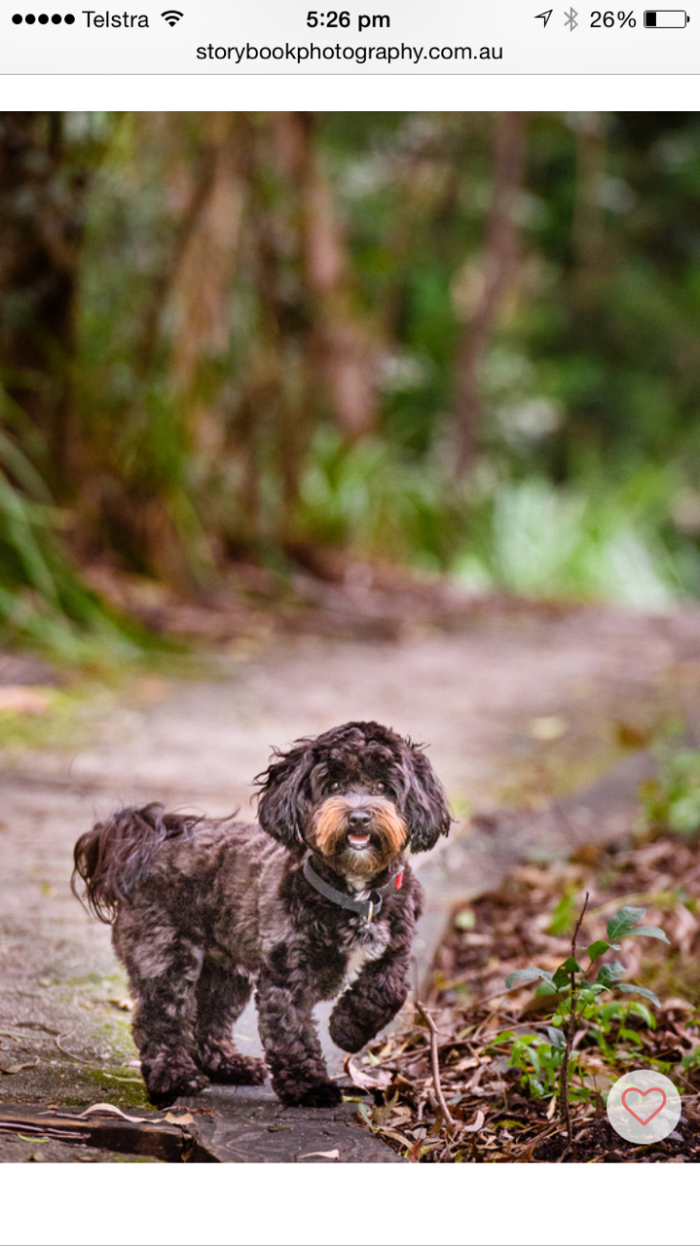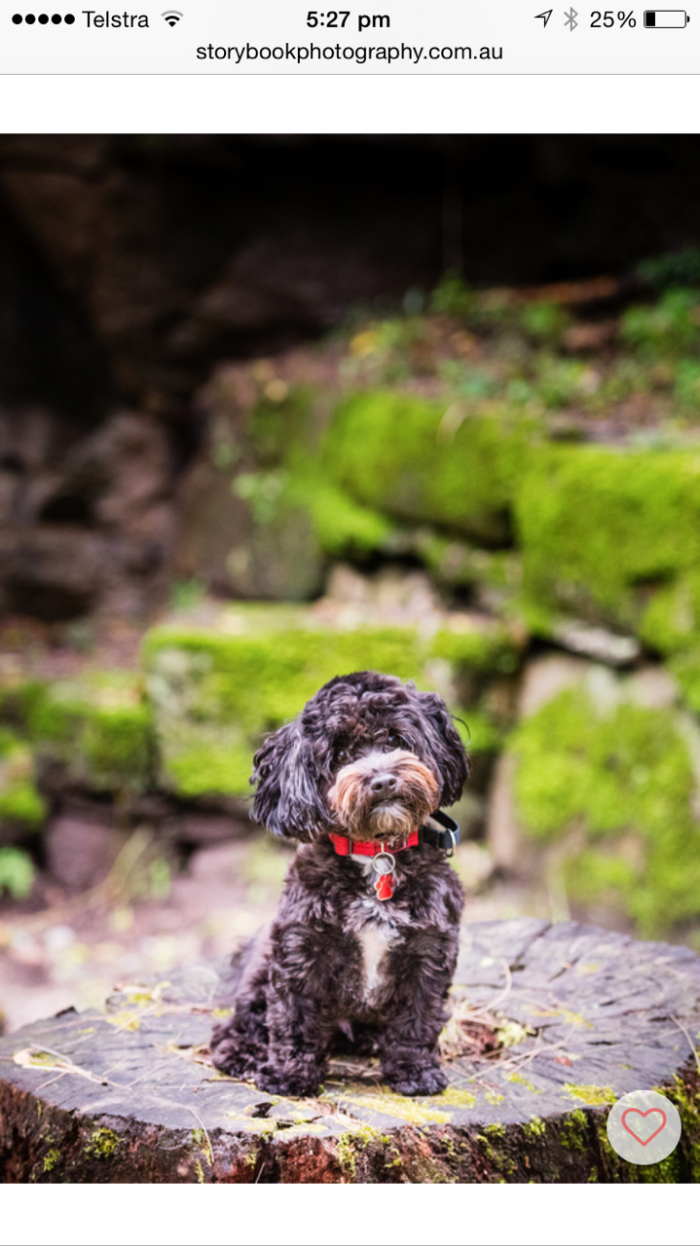 Raffy has also been photographed for a coffee table book being published later this year on Dogs of the Eastern Suburbs!
Ref: the photographer http://mydogsterritory.com.au
Pierre Mardaga

"Bobbi"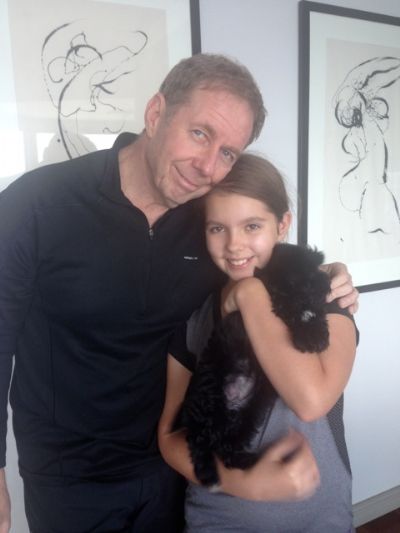 Bobbi is residing in Sydney with Claudia, Michael and Ella
Bobbi comes back to spend her holidays here at Kerris and is always a delight to have around
ARE U litter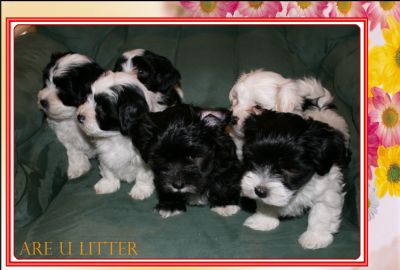 "Bonnie"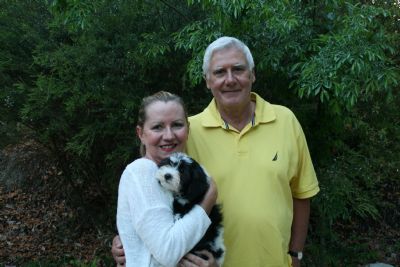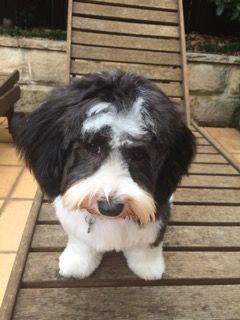 Bonnie with Kerry living in Sydney
"Charlie"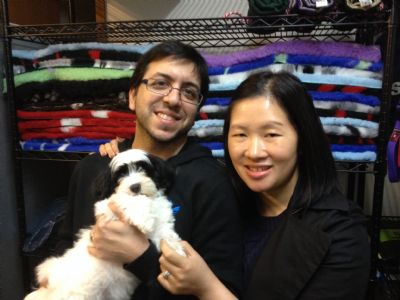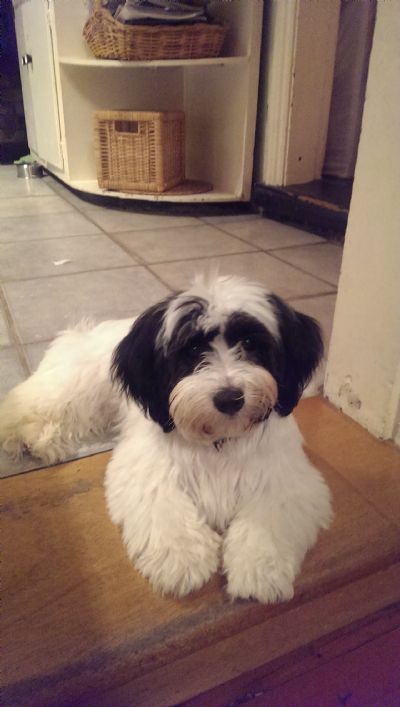 Charlie living with Melissa and Peter in Sydney
"Ziggy"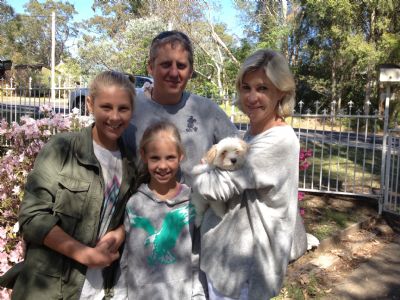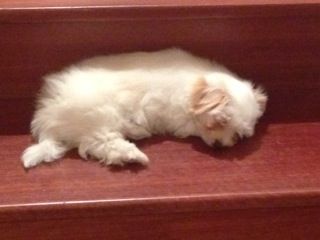 Ziggy with Kate and family living in Sydney
"Rambo"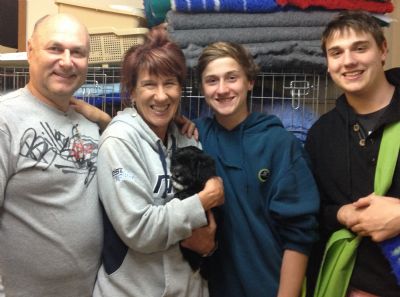 Rambo living with Heather and the boys in Sydney
WHATA litter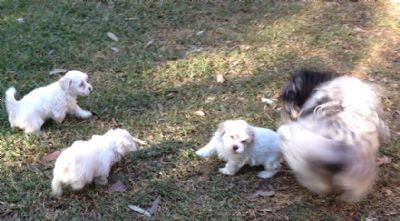 "Havana"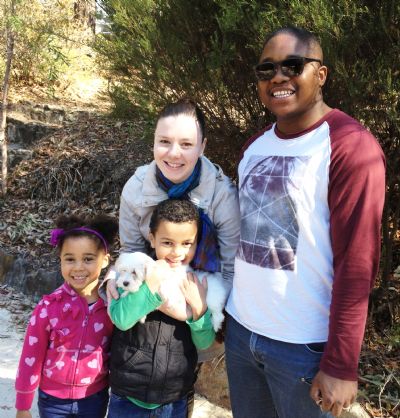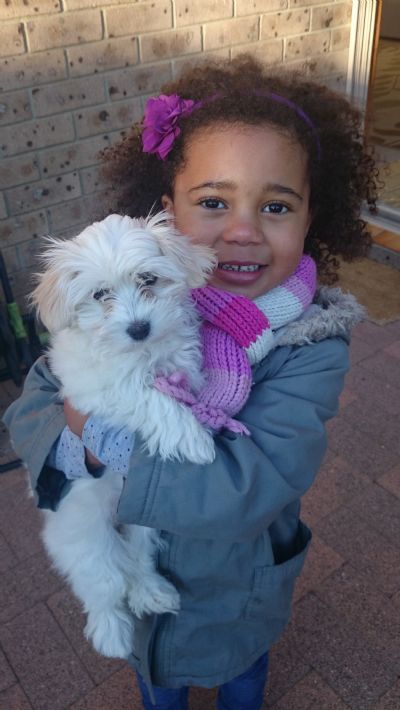 Havana with her new family living in Canberra, ACT. Luckily the Havanese love the cold!
"Louie"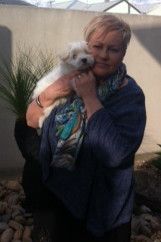 Louie and Viv having their first cuddle.
Thankyou Kerry for breeding such a beautiful little Havanese .
He is adorable and I'm so in love with him already .
He is perfection , I am so blessed to have adopted the finest bred Havanese in Australia .
Looking forward to watching this little fluffy pup experience the world . Kerry your dedication to breeding only the best and your wealth of information that you have shared with me have made adopting Louie a lovely experience .
Words cannot describe the gratitude I feel to you for allowing me to love and care for Louie .
Caio .
Vivienne, VIctoria.
"Mieko"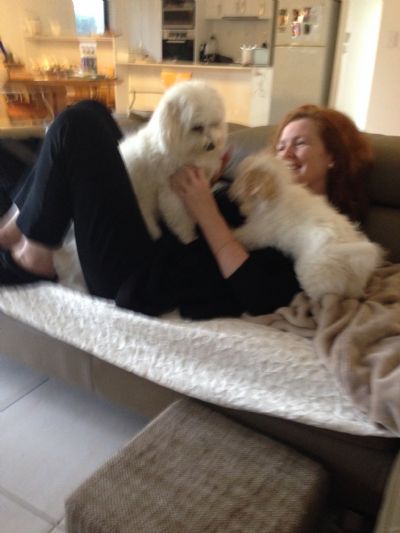 Mieko has taken over Andreana and Miya's (Havanese) home. He has moved in with total confidence and has settled in very well in QLD.
PARTI litter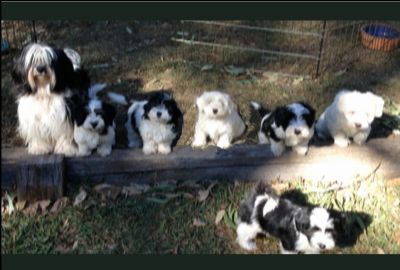 "Sophie and Tilly"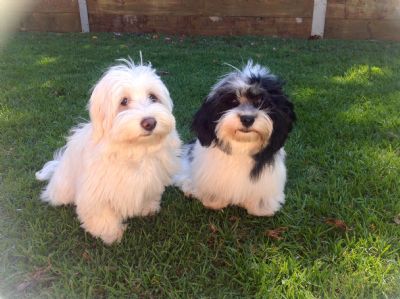 Sophie has joined Kerrie and Ian in Victoria. Having one Havanese was not enough,
so Tilly joined the family as well.
Hi Kerry, We just wanted to say thank you again for allowing us the privilege of having one of your dearly loved grandfurbabies!! We love our Sophie so very much, she has been every thing you said she would be, absolutely delightful, so full of fun and mischief, and has fitted into our family beautifully. We are thrilled, she is perfect !
Congratulations on breeding such a fine Havanese. Our Vet was very impressed and wanted us to pass on his congratulations to you on breeding such a fine puppy.
Thank you too for being so generous with your time and energy in not only advising us in the initial stages and lead up to our decision to become Havanese owners but also being on the other end of the phone for a few queries once we have bought her home. We have greatly valued your "Havanese" advice and wisdom, it has been most welcome and very much appreciated.
"Charlie"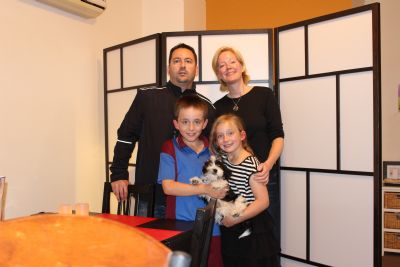 Charlie with his new family in QLD.
NoAngel litter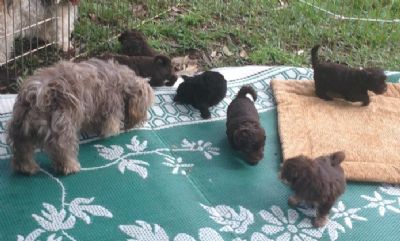 "Teddy"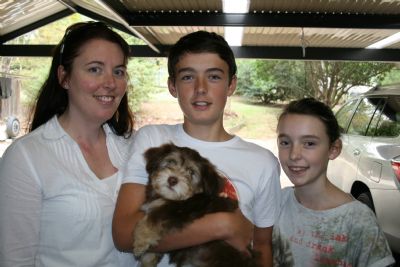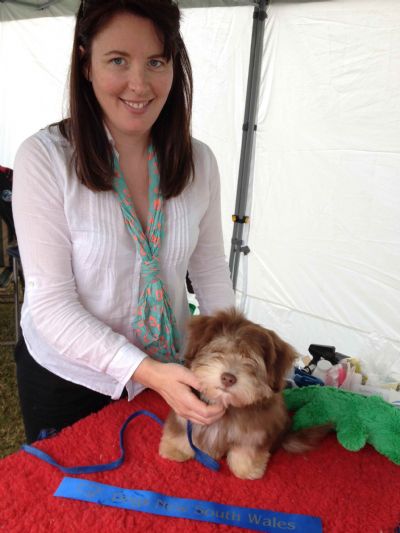 "Teddy" with some of his new family, Shauna, Patrick and Grace, living on the
Central Coast of NSW and will be a Show Dog as well.
Second image is of Teddy at his first ever show having won Best Baby of Breed. Very exciting.
"Avery"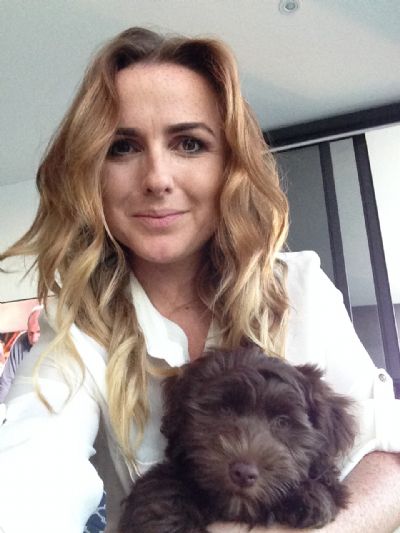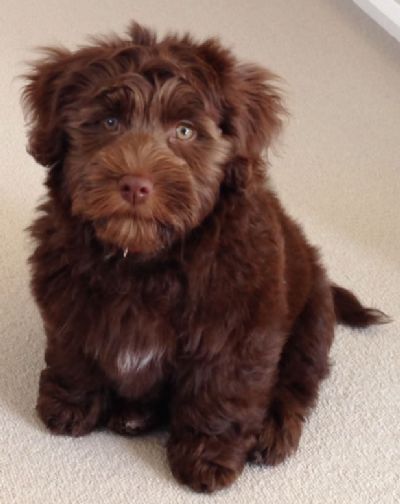 "Thank you for everything, we're so happy to have Avery. He's settled in wonderfully in his new home on The Gold Coast. Being first time owners Kerry was and still is so helpful with information and advice. Aisling & Tristan"
"LeBron"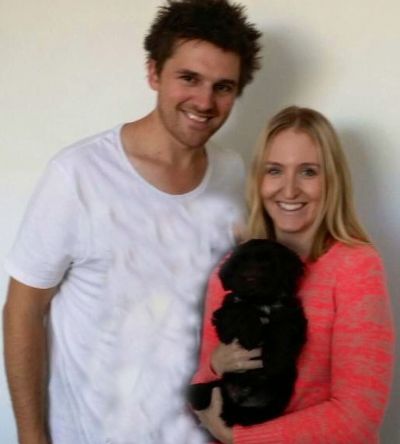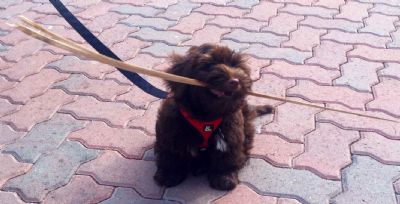 We can't thank Kerry enough for all of her care and support in bring up our new puppy. She really has the owners best interests at heart and had selected a perfect puppy for us. The open communication and willingness to answer any questions made the process seamless, informative and exciting. Thank you Kerry!
Alicia & Cam. Cammeray NSW
"Elsa"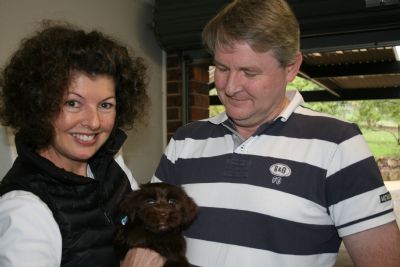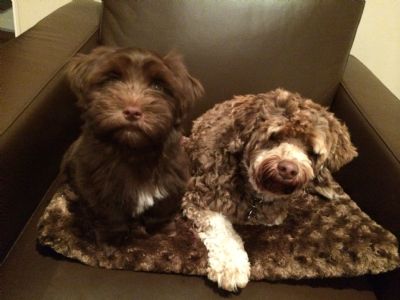 Elsa with her 'new brother' Toby.
"Thank you so much for our precious puppy and all the care that you have taken in ensuring that she is the right puppy for us."
Sharon and Steve. Roseville NSW
"Mila"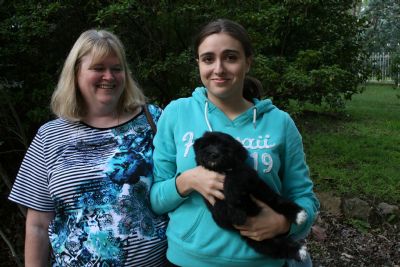 Living with Lynelle and Georgia in Hornsby, NSW
"Aspen"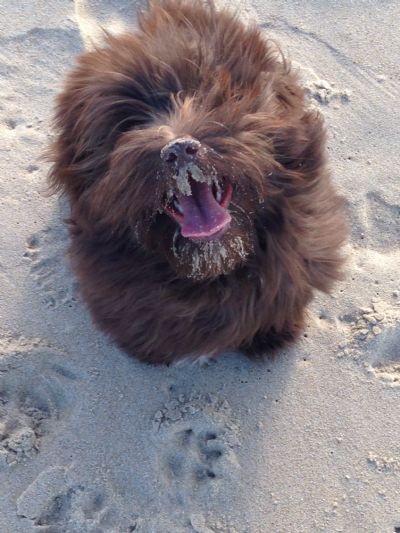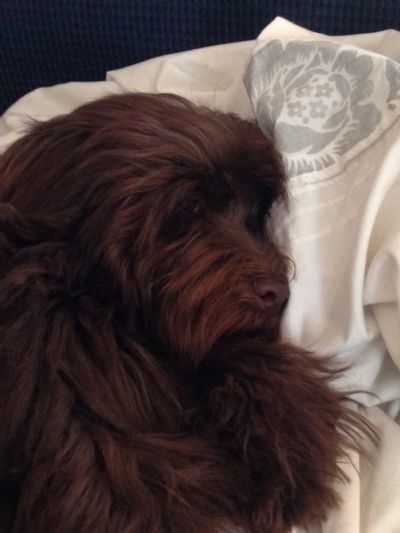 What a life Aspen is leading.
Smiling (with SoNot) litter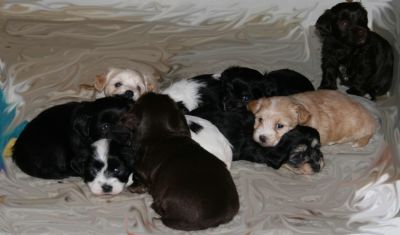 "Scout and Bonnie"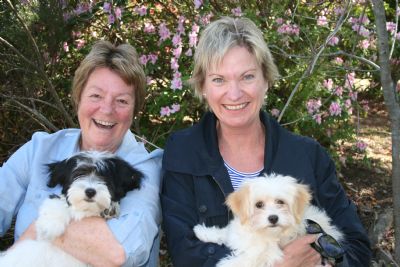 These two rascals are keeping Margaret and Kerrie busy in Thirroul NSW.
"LucyLuu"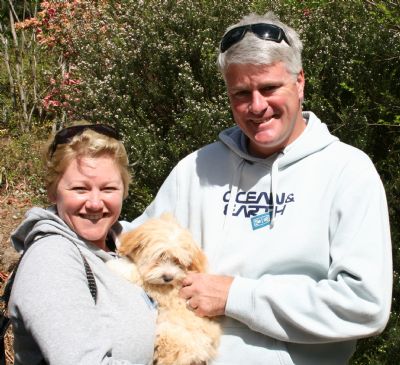 LucyLuu with Peta and Dean living in Sylvania, NSW
SoNot (with Smiling) Litter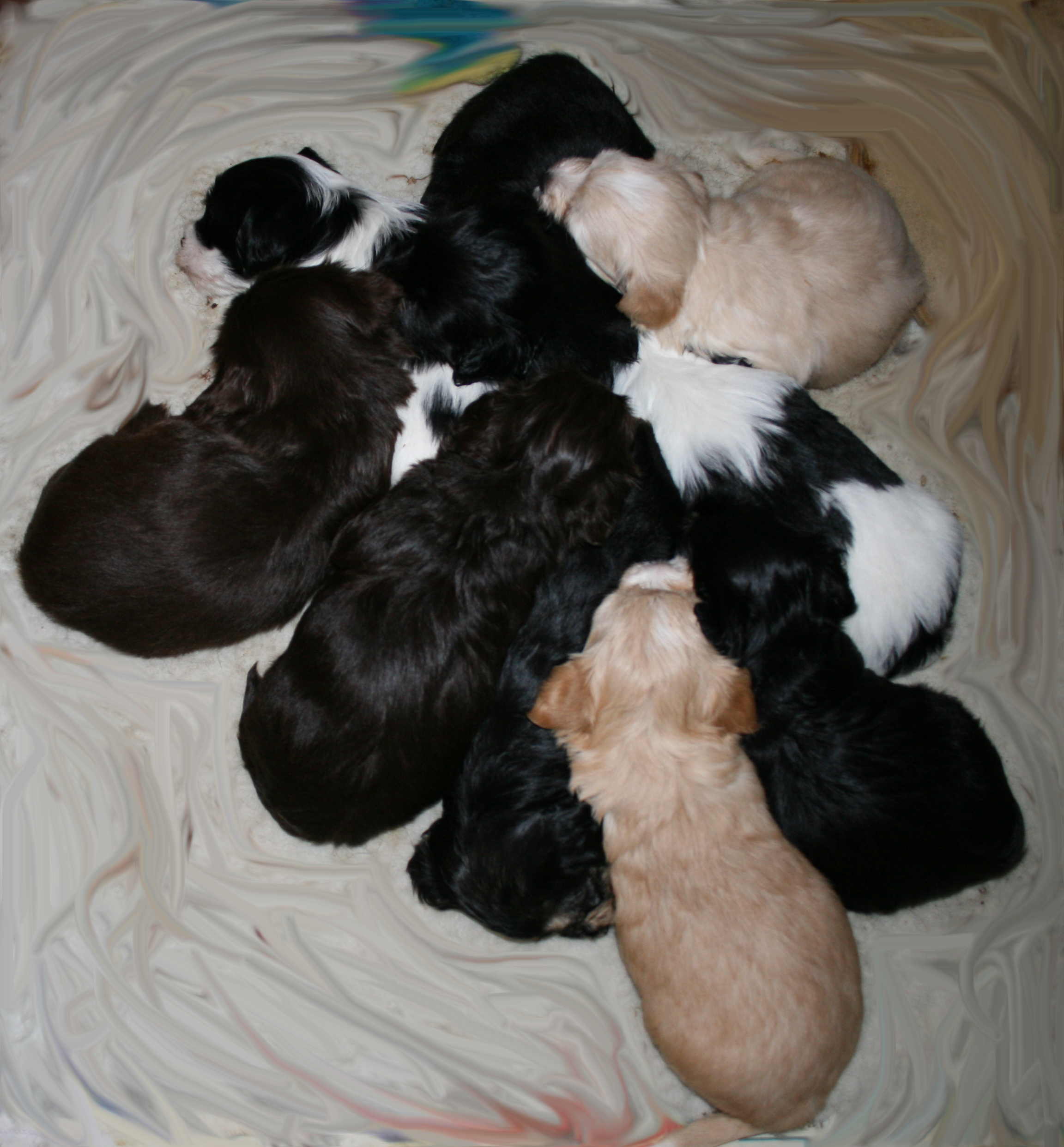 "Pixie"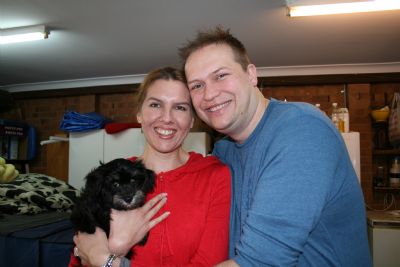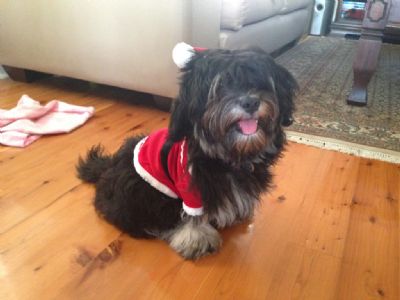 Pixie with her new family, Marna and Nico, living in Mosman NSW
Hi Kerry,
Just want to let you know, from myself, that I absolutely love our little Pixie girl to bits! She is the most happy, fun, cute, sweet and clever doggie I have ever met!
Really, thank you so much so recommending her for us: Her personality is exactly what we love and adore: You made us a very happy little family here! Thank you!
Regards, Nico
"Gus"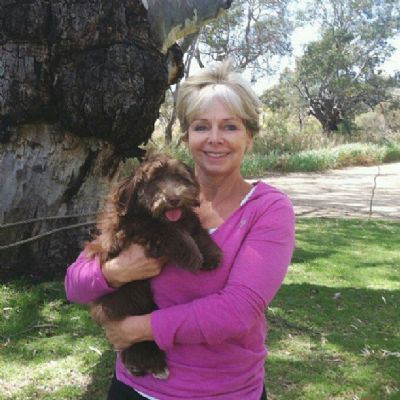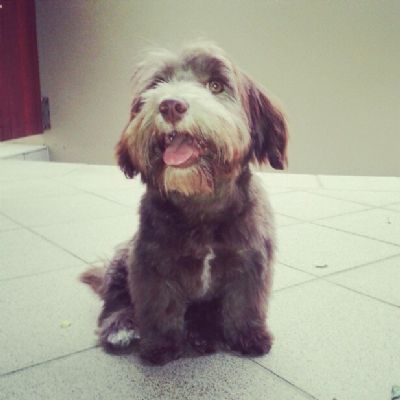 Gus with Anne, living in Sth Australia. Gus Nov 2013 after his bath and clip
SILENT litter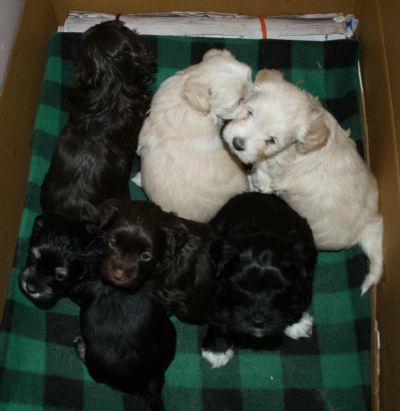 "Elphie"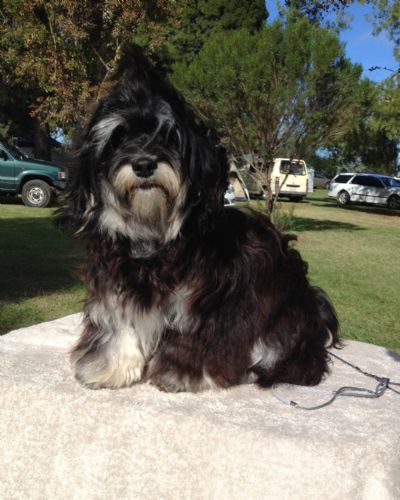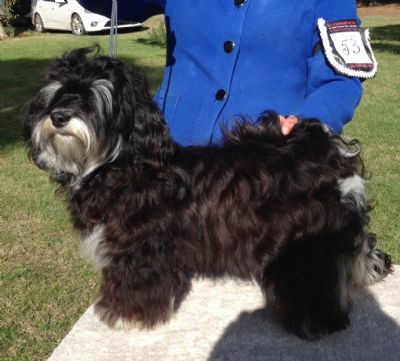 Elphie is embarking on a show career and even before her 1st birthday is beating many other older Havanese. She has a mind of her own and a lot of her mum, Tee's, wild streak. We look forward to her achievements with Toni, her Mum, hanging onto the end of her lead. Elphie lives in Victoria.
"Hugo"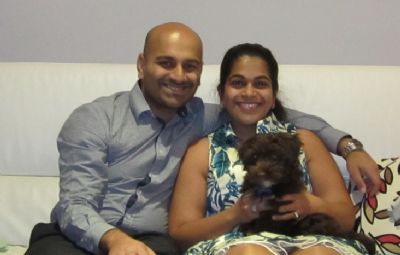 Hugo with his new family in Sth Australia
"Thankyou so much for providing us our beautiful fur child. You took a lot of care every step of the way and we really appreciate your efforts in finding a puppy that would suit our needs. We have no hesitation in recommending you to anyone looking for a Havanese to join their family"
"Koda"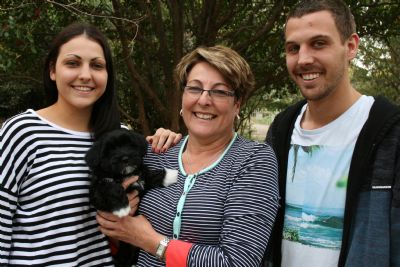 Koda living in Dolan's Bay NSW with Grace and his new (human) siblings.
"Tango"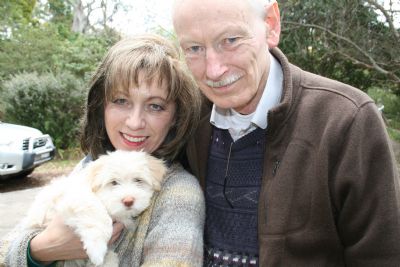 Tango lives with Christine, a World renowned pianist, in ACT.
Wonder how he will go on the piano forte?
"Luis"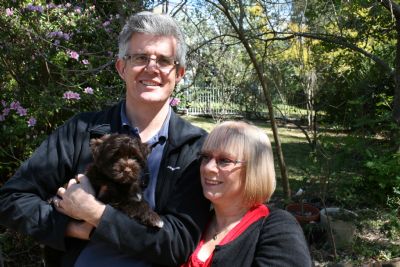 Luis now residing in Gerringong, NSW with Debra and Craig.
STANDING litter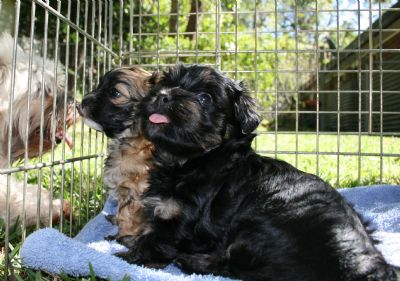 "Lucy"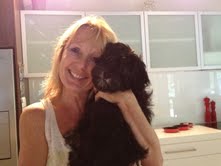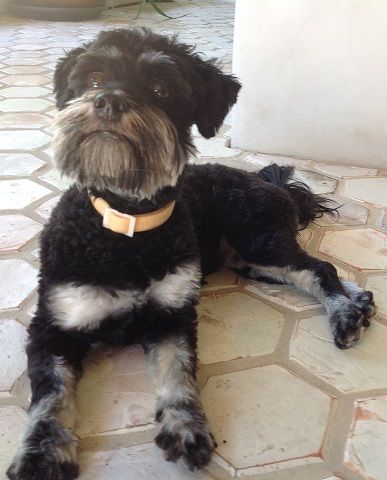 "Lucy has brought more happiness into our lives than I thought possible. Every day is a joy with her. I cant thank Kerry enough for choosing the perfect pup for our family. Lucy adores Leo our cocker spaniel, is kind and loving to our old cat Charlie and is exactly the character Kerry described. We love her dearly and look forward to many years of fun and laughter with her." Amanda, QLD
"Harvey"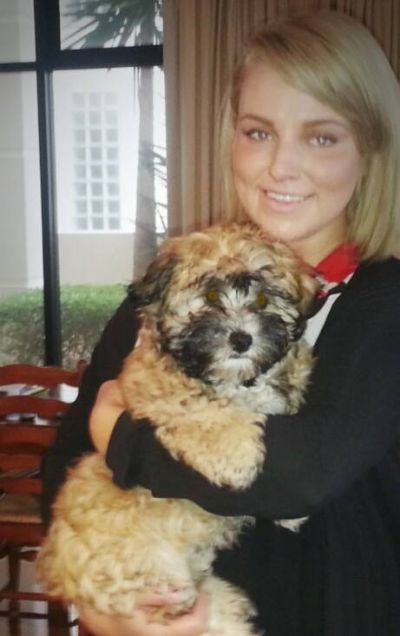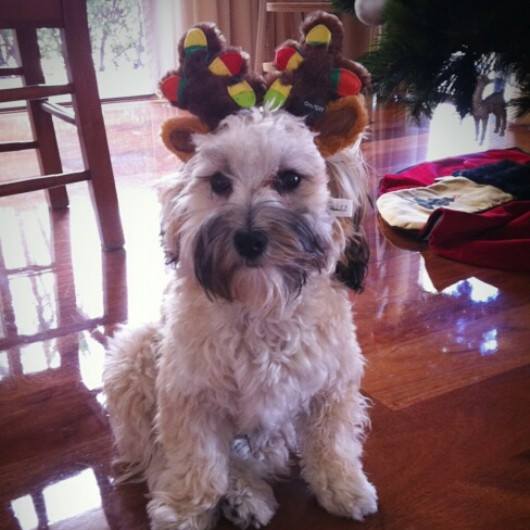 Brooke with Harvey, living in Sth Australia. Harvey celebrating Christmas 2013. Notice how his coat colour has changed
TWIST litter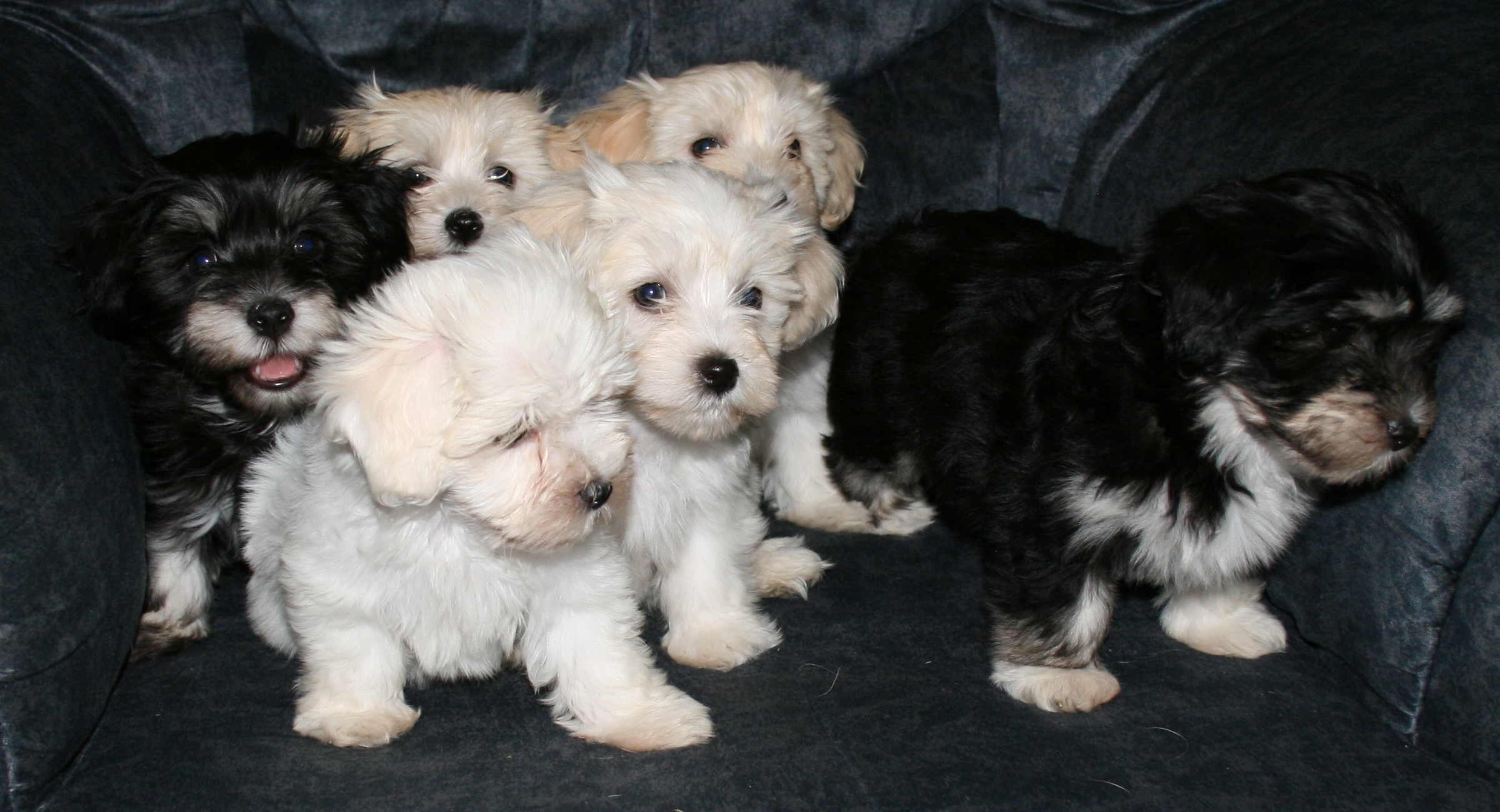 "Geoffrey"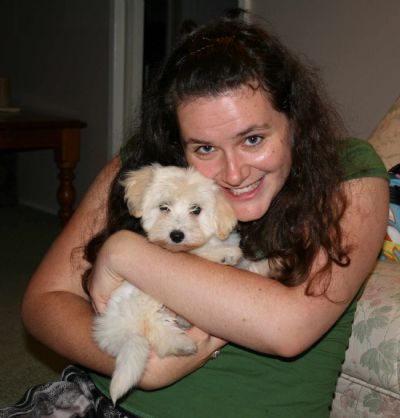 Geoffrey and Jean living in Victoria
"Tilly"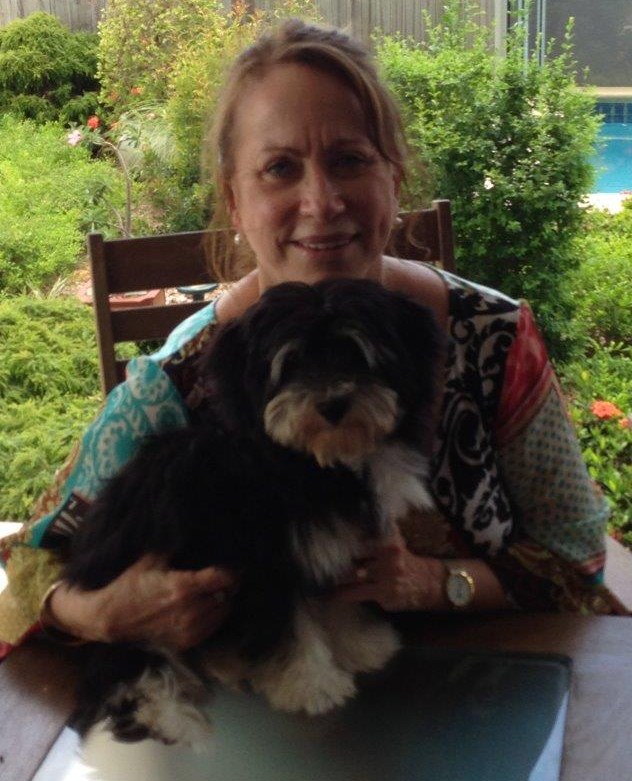 Tilly with Desley living in North Qld
Nov 2013 update: We can't thank you enough for sending us such a wonderful little girl. Tilly loves to give me a big cuddle and is a very beautiful little girl. She is the best natured dog that we have ever had and I think that we owe that to you. If we lived closer to you we would visit you as I am sure that she would love to see you again and I would like you to see the beautiful girl that she has become.
"Beau"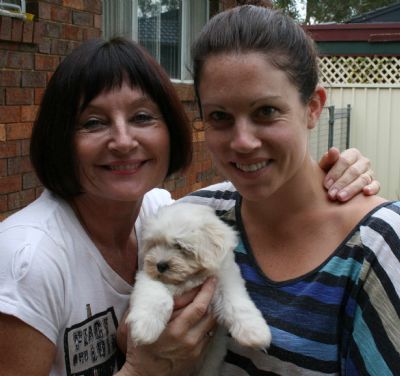 Beau with Margaret and Kelly living at Millers Point NSW
"WOOKIE"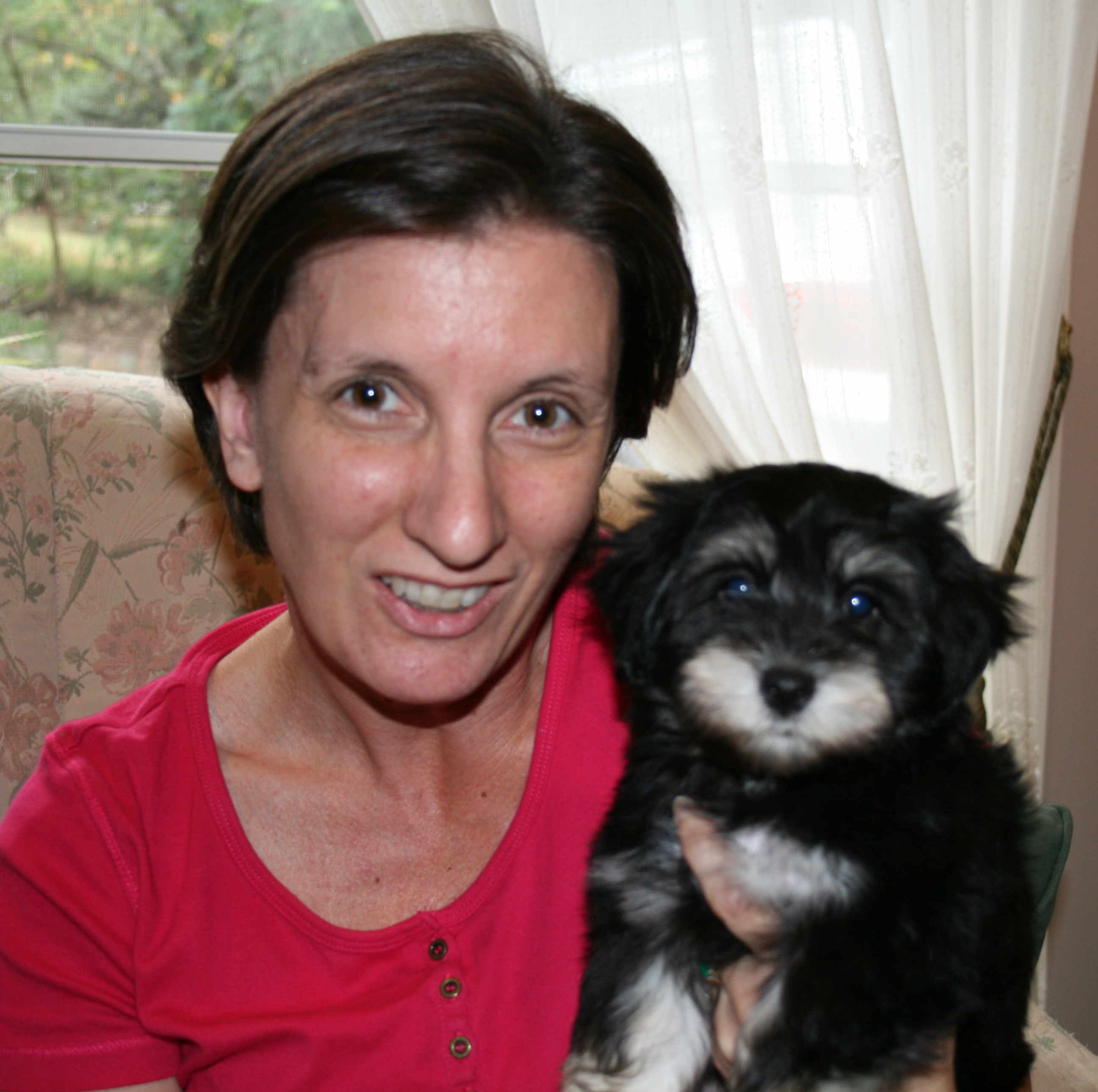 Wookie with Linda and family, living at Hinchinbrook NSW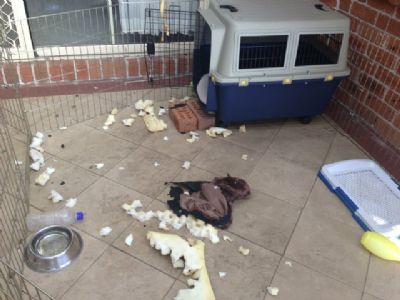 A perfect puppy set up - pity about the new bed Wookie!!! .
ANGEL litter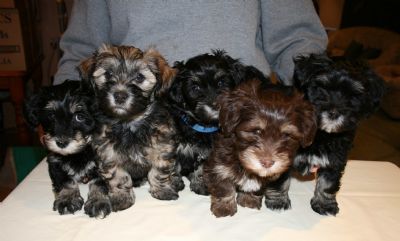 "Macy"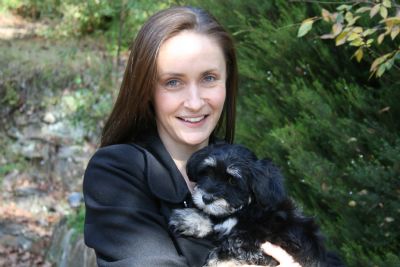 Cathy with 'Macy' - living in Surry Hills NSW
I first met Macy when she was seven weeks old and I was immediately besotted with her. Kerry's exceptional knowledge and experience with training and breeding dogs assured me that I would be taking home a healthy, strong and happy puppy. Her ongoing support for and interest in her pups after they have arrived at their new homes demonstrates that their welfare is at the forefront of her mind. Macy is an intelligent and playful puppy that is eager to please. She has adapted to living in an apartment extremely well and we both love to see each other at the end of the day. I appreciate all the work that Kerry put into the first 10 weeks of Macy's life and I look forward to having Macy in my life for many years to come.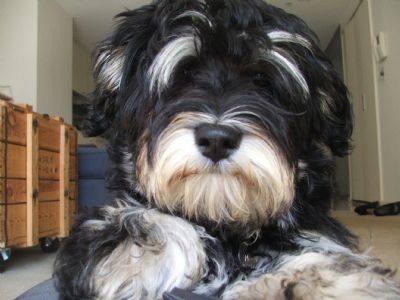 "Bobo"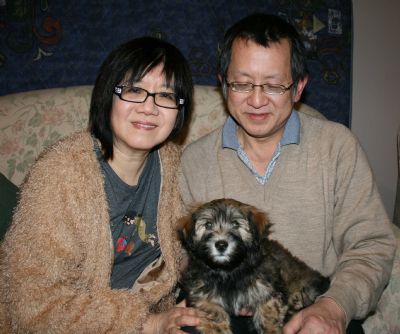 Cilla with 'Bobo' - living in Mulgoa NSW
We picked up Bobo from Kerris Havanese and he is a super cute, gorgeous and adorable puppy.
Bobo has settled in very well and gets along with all 3 of his older canine brothers. He brings a lot of joy to us and although playful is well behaved and have a lovely temperament. Kerry has perfected her method of matching puppies with potential owners! She is also a disciplined and principled Havanese breeder. All my dealings with her have been very pleasant and professional.
Our vet thinks her paperwork is second to none.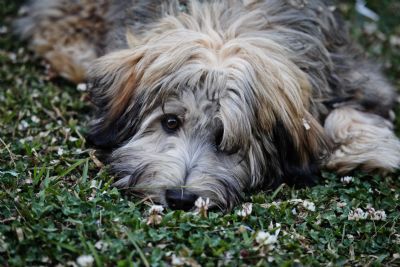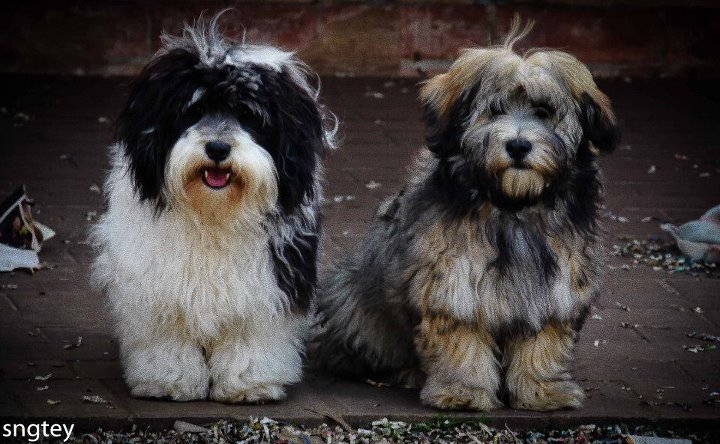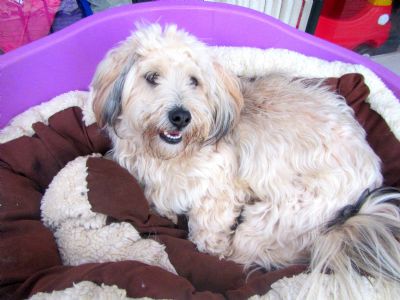 Contact Details
Kerry Wyburd
Central West near Dubbo, NSW, Australia
Phone : 0416279377 - NO txt messages please
Email :
[email protected]